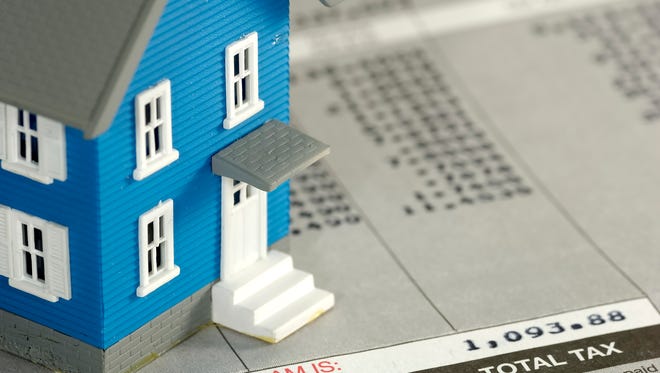 Rockford homeowners see lowest property tax rate in a decade
June 2, 2021 - Property owners in Winnebago County have until Friday to pay the first installment of their real estate tax bills.
While about 72% of tax bills in Winnebago County are up from last year, the increase is minimal, according to Winnebago County Supervisor of Assessments Tom Hodges.
"The median price change was 1.16%," Hodges said. "So half of all tax bills did not go up by 1.16% and the other half did go up by more. The median increase was $40."
A variety of factors contribute to the amount your tax bill rises or falls in a given year, the most significant being how much the value of your property fluctuates. But, another component is how much taxing bodies decide to collect.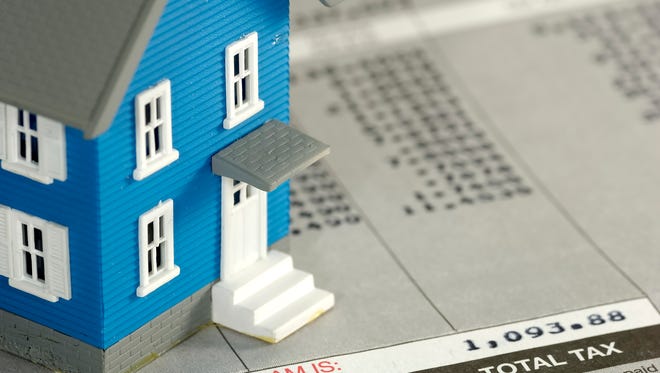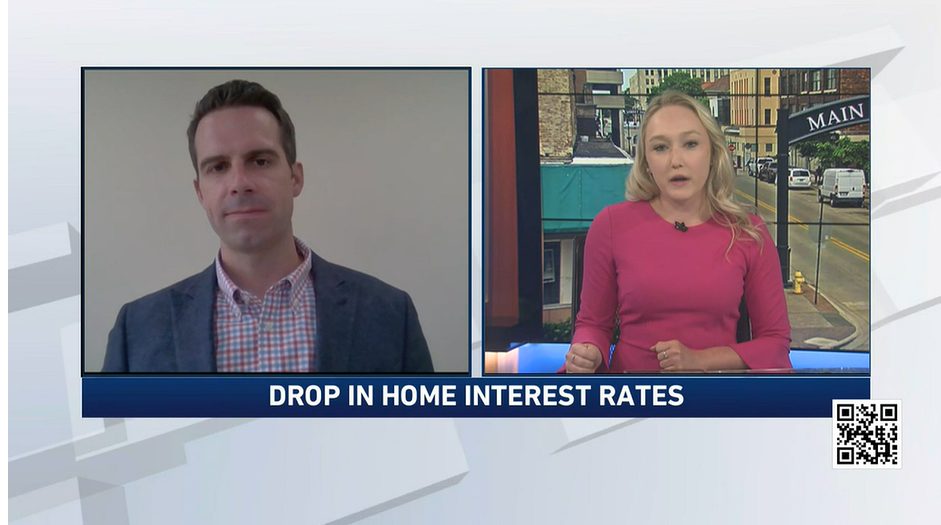 Drop in Rockford area home interest rates
June 7, 2021 - April marked the official start of the spring housing market and Rockford Area Realtors say home prices rose to their highest level ever driven by historically low interest rates and high demand with some competitive house bidding wars.
Inventory is also down, which adds to this competitive housing market. Rockford Area Realtor's CEO Connor Brown talked with 23 News.
This was the second highest amount of sales in 11 years. Experts say those who have been on the hunt for a house and haven't been able to get one are likely getting outbid.
Continue Reading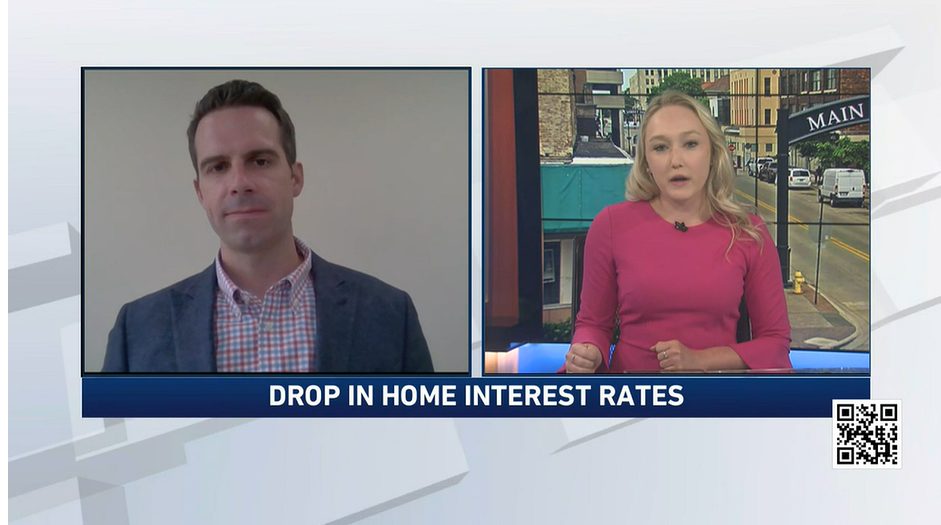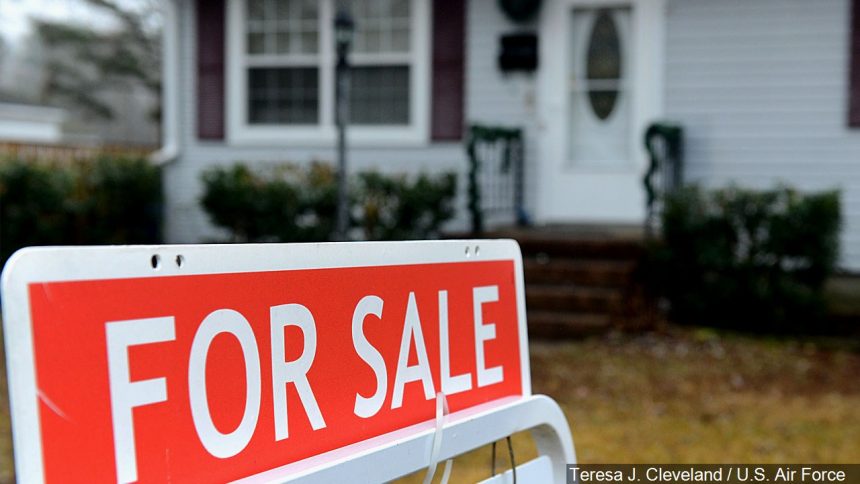 Rockford area real estate market experiencing low inventory, bidding wars
June 10, 2021 - June is traditionally the busiest month of the year for realtors. It's when most homes sell.
But low inventory and high prices create a phenomenon realtors say they've never seen.
"Ive been doing this 39 years in the fall and I've never seen a market like this," Jean Crosby with Crosby Starck Real Estate says.
Inventory is at it's lowest point in decades.
"We have 436 listings and typically we have around 1,500," Crosby says.
That means prices are up and it's a seller's market in the Rockford region.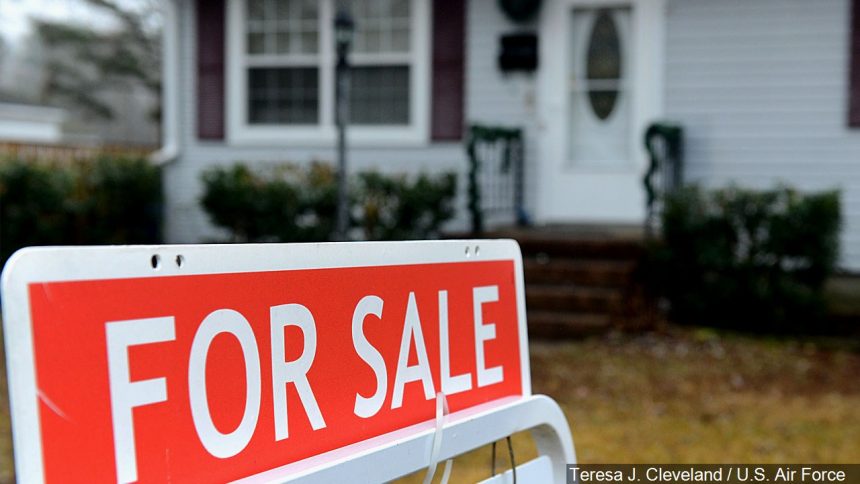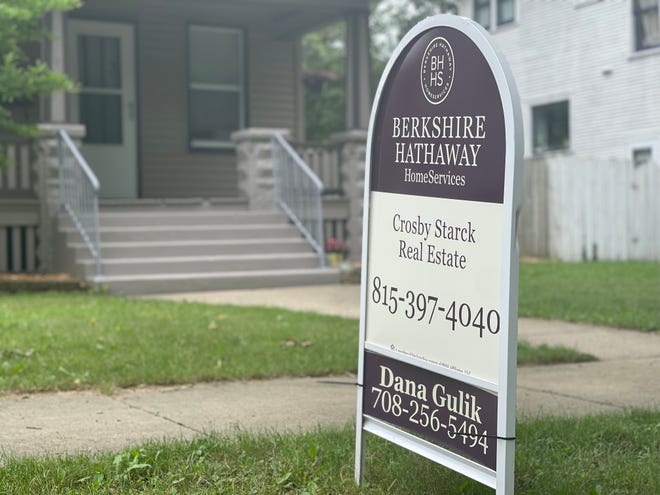 'We've never seen anything like this...': Rockford housing market prices hit new high
June 30, 2021 - Homes in the region are selling for more money than ever before, and Realtors say it won't be slowing down anytime soon.
The three-month rolling average price of a home sold in Winnebago, Boone and Ogle counties in May was $168,894, which is a new all-time high. Homes are selling for $25,550 more than they were this time last May, when the average price sat at $143,344. This year's May price also eclipsed the previous high in April by $7,200.
The seller's market is evident in the average 18 days it took for a home to be sold in May, a new all-time record pace. It took nearly a month longer for a home to sell in May 2020, when the average time on the market was 51 days. The average was 31 days in April. The previous all-time record was in December 2020, when it took 27 days to sell a home.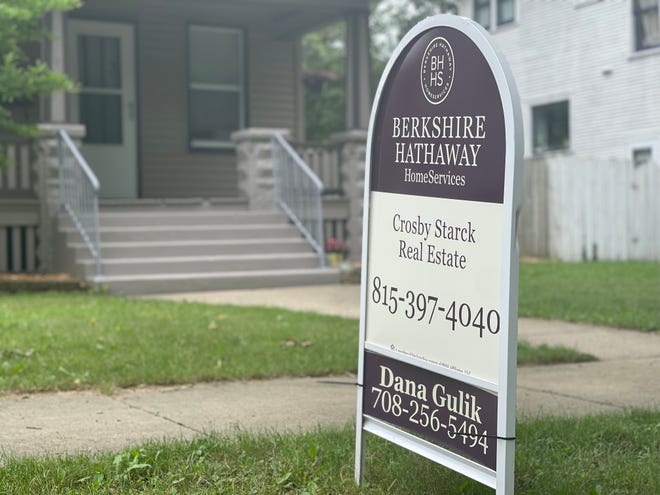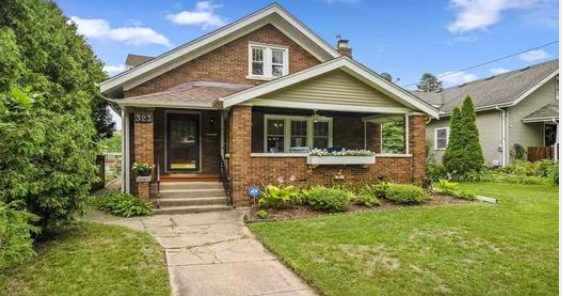 New homes in Rockford region spur economic growth
June 30, 2021 - Demand for homes in the Rockford region climb, even as home prices in the Stateline and nationwide soar.
The price of housing in and around the Rockford region, which includes Winnebago, Boone, and Ogle Counties, reached a 17.8% increase in the average home price. It rose from $143,344 in May 2020 to $168,894 (a record high) this past May. Homes that previously sold in 31 days now sell in a record 18 days. While the average price of a home increases nationwide, experts said the price tag is more reasonable in the Rockford region.
Rockford Area Realtors CEO Conor Brown said the real estate market experienced a drought where no homes were built, so it's nice to see things shift in the right direction.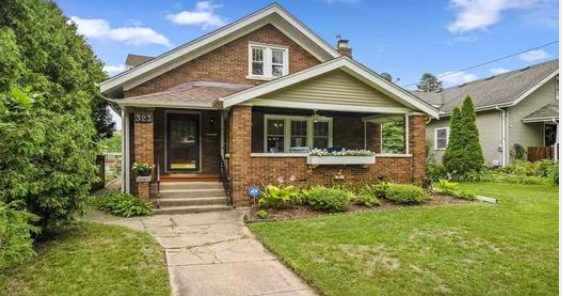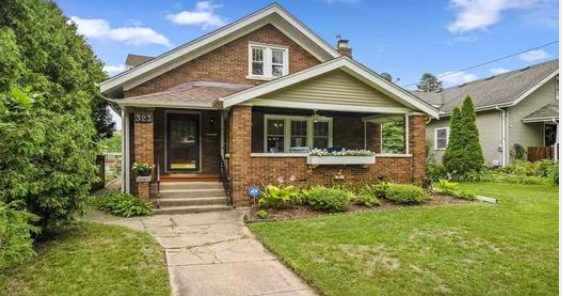 Property value surge ongoing in Rockford area
July 23, 2021 - As families re-evaluate their options and look to putting down roots for the future, property values are skyrocketing, hitting record-high levels.
Right now, the three-month average for home prices in the Rockford region surpassed $176,000 close to $30,000 higher than this time last year. This, combined with historically low interest rates, leaves the Forest City in a great place for both buyers and sellers alike.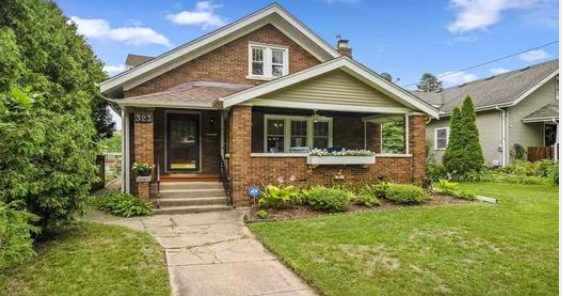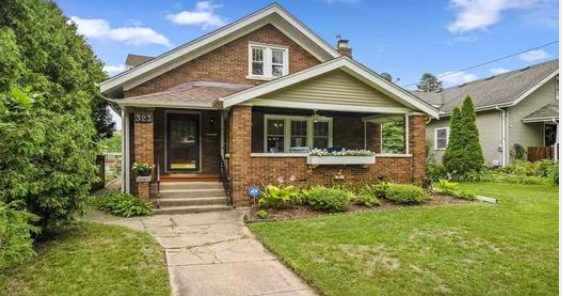 June was another record-breaking month for the Rockford region's housing market
June 30, 2021- The housing market in the Rockford region continues to reach new heights as home prices have now made year-over-year gains for 25 consecutive months.
The three-month-rolling average price for homes sold in June was $176,345, up 20% from June 2020 when homes sold for $146,901, according to Rockford Area Association of Realtors. This $29,444 increase is the largest monthly year-over-year increase in the history of the Rockford housing market.
More people are listing their homes for sale this year with new listings up 7.7% in June compared to a year ago. That resulted in sales increasing by 8.7%. In June, 507 homes were sold compared to 467 in June 2020.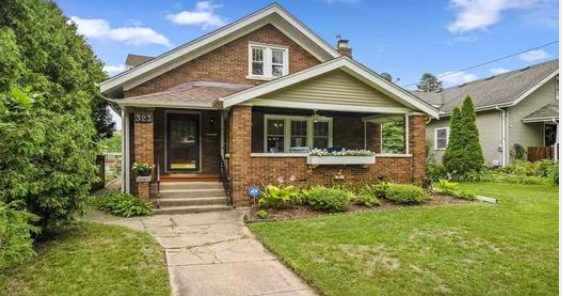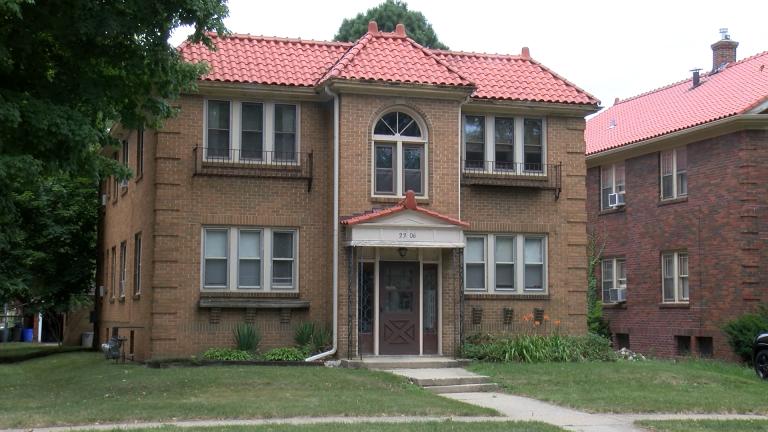 Rockford home prices on the rise, but are cheaper compared to other homes in the U.S.
July 31, 2021 -Rockford home prices are still on the rise.
According to Rockford Area Realtors, on average, the three-month rolling average price of a home sold in Boone, Ogle and Winnebago counties in May went up 17.8 percent from $143,344 in 2020 to $168,894 in 2021. This became the highest average price for homes sold in the Rockford region, with the three-month-rolling average price up $25,550 in one year.
"Regardless of price point, there are multiple offers on almost every single home right now," said Rockford Area Realtors CEO Conor Brown in a press release. We've never seen anything like this and the reality is it's probably not going to end anytime this year."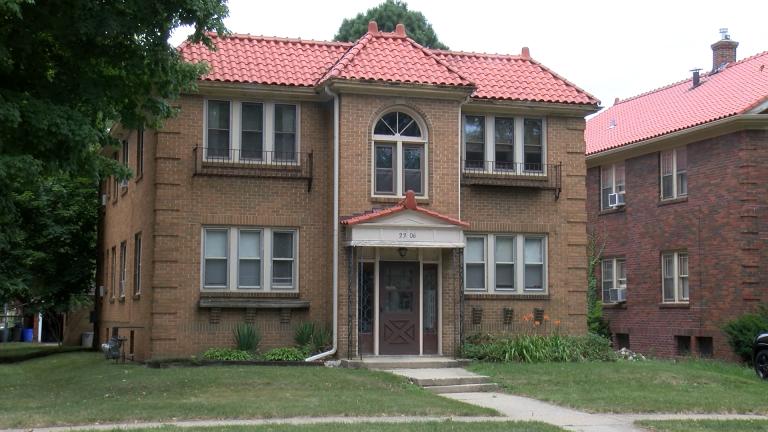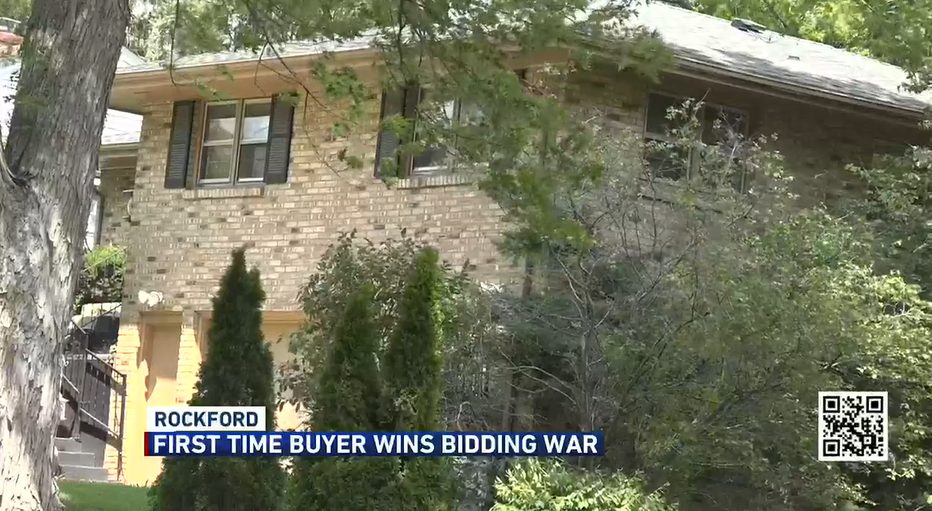 Rockford housing market surges; first time buyer wins bidding war
July 30, 2021- House prices surge in the region with Rockford seeing the largest increase in June in history. Despite the impressive incline, KJ Sonethavilay decided it is the right time to buy a home.
"I decided to jump in at the worst time," said Sonethavilay. "I just wanted something that was mine, and I was tired of renting."
According to a recent survey, 56 percent of all buyers face bidding wars because of high demand and low inventory. Sonethavilay quickly learned the harsh reality of the competitive market going to twenty showings and putting in more than ten offers with no luck.
"It stunk, but it just wasn't meant to be," he said.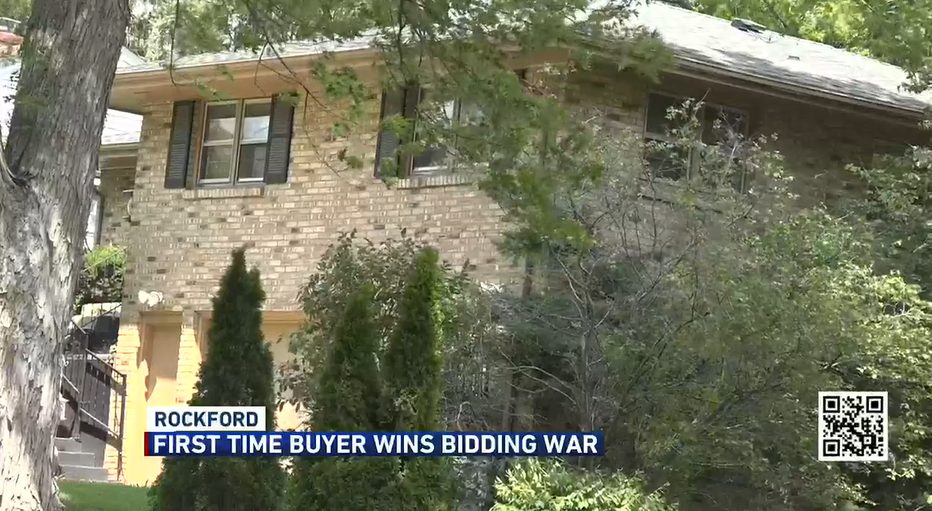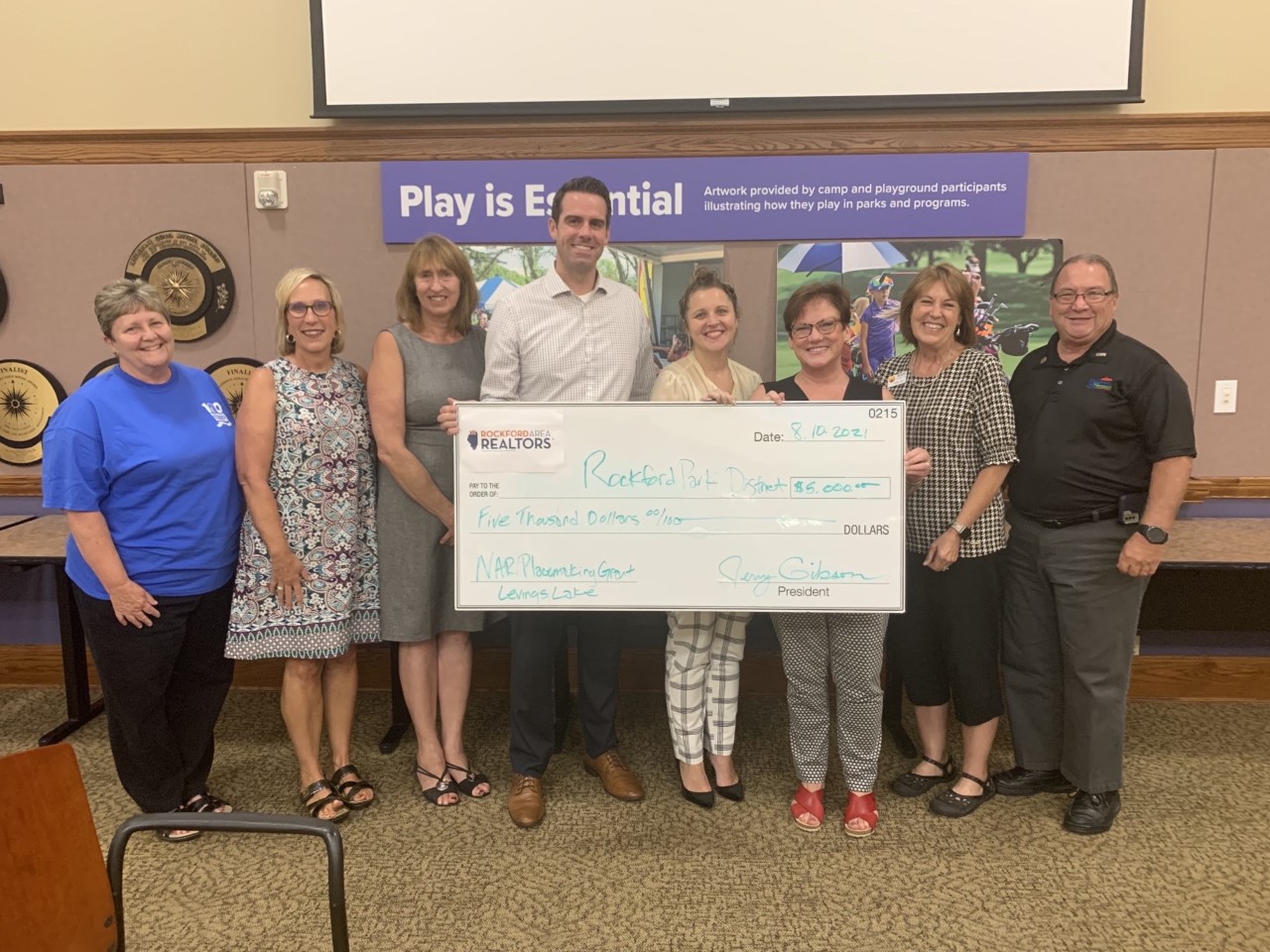 Rockford homes sell within 13 days on the market on average
August 31, 2021 - If you're in the market to buy a home, good luck. Homes are selling in Rockford faster than ever with the average time on the market being only 13 days.
But for one new homeowner, luck was on her side.
"I've actually been looking since April to buy a house," says Krista Everling. "I've put in many different offers, gotten outbid, I can't even tell you how many times."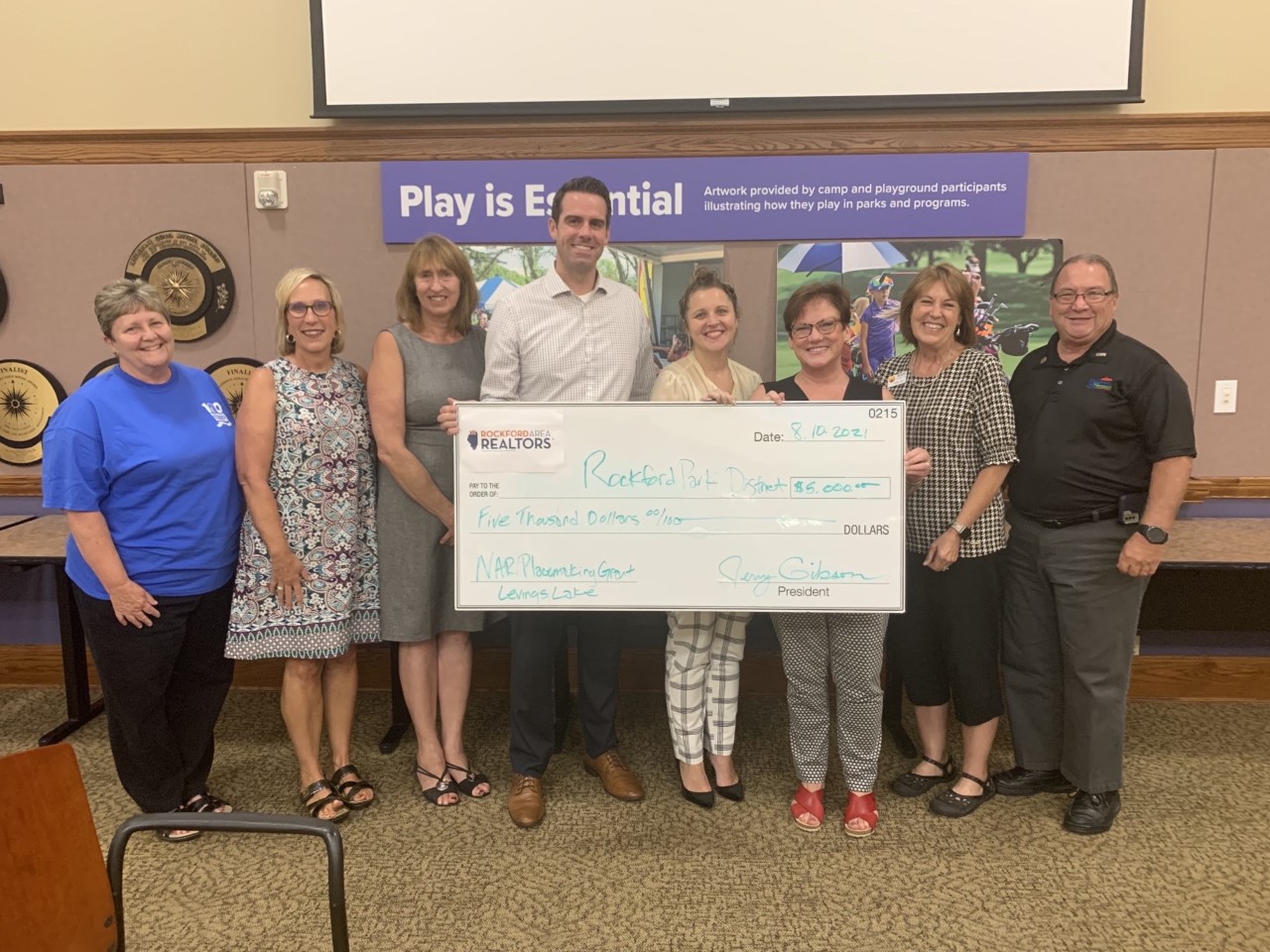 Rockford Region Housing Market State of the Union
Rockford Region Housing Market State of the Union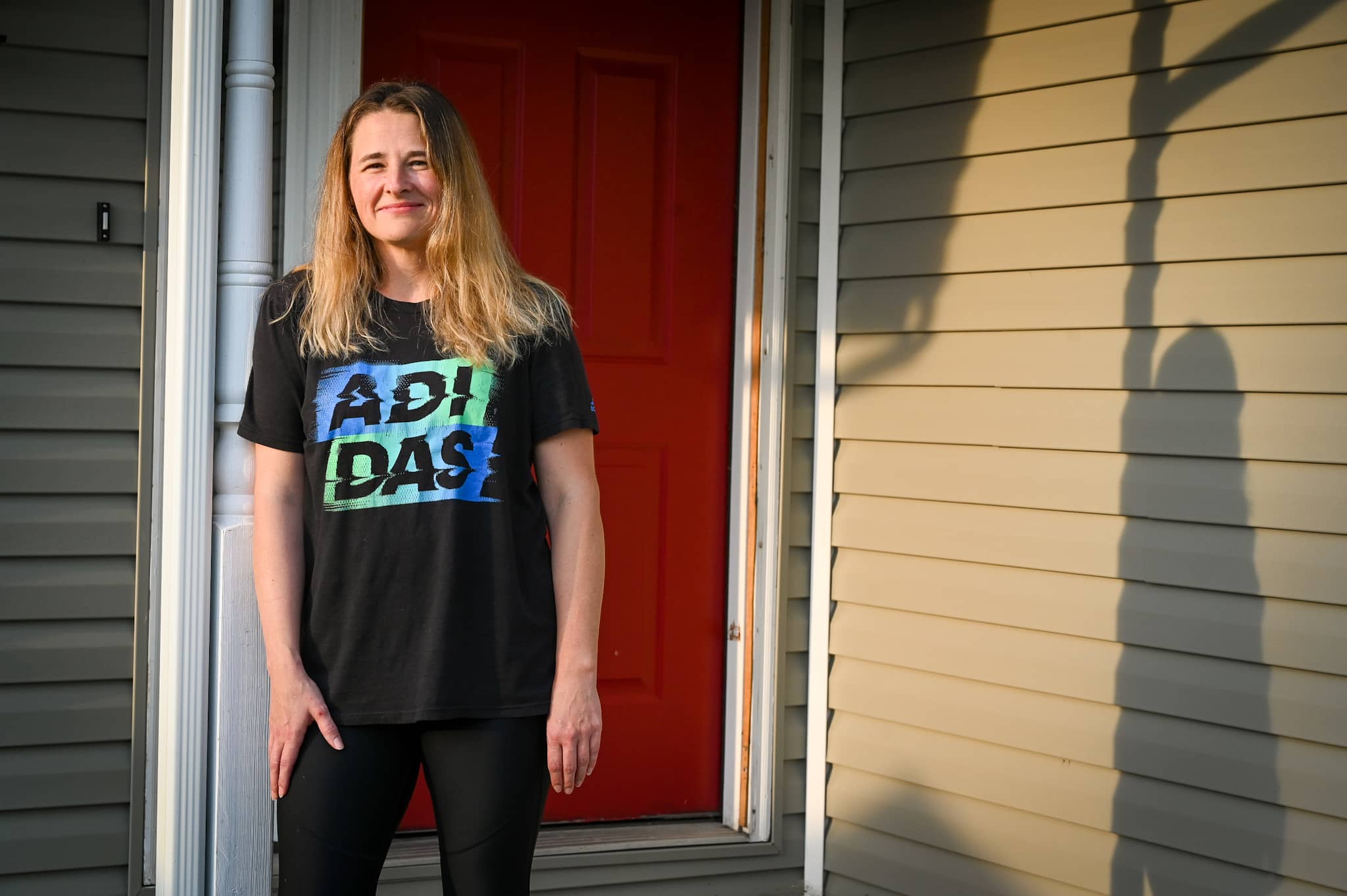 'Just Let Me Buy A House': Hot Rockford Real Estate Market Creates Bidding Wars For Buyers
September 15, 2021- Krista Everling spent about five months watching her home-buying plans unravel as her offers were outbid time and time again.
It happened "more than I can count," the 39-year-old mother of two said.
"I got outbid every time because somehow people have cash to go like $15,000, $20,000 over what the house has been appraised at," Everling said. "I'm like, c'mon people: Just let me buy a house."
Her experience is emblematic of a hot real estate market that has seen prices in the Rockford region surge to record highs this summer while homes sold at their fastest pace in history. It also created a rush to buy sometimes just hours after a house hits the market.
Once equated to a garage sale, where buyers could haggle for prices lower than sellers were asking, today's real estate market is now more like an auction. Well over half of all buyers – 56% – have faced bidding wars in their offers, according to recent Rockford Area Realtors surveys.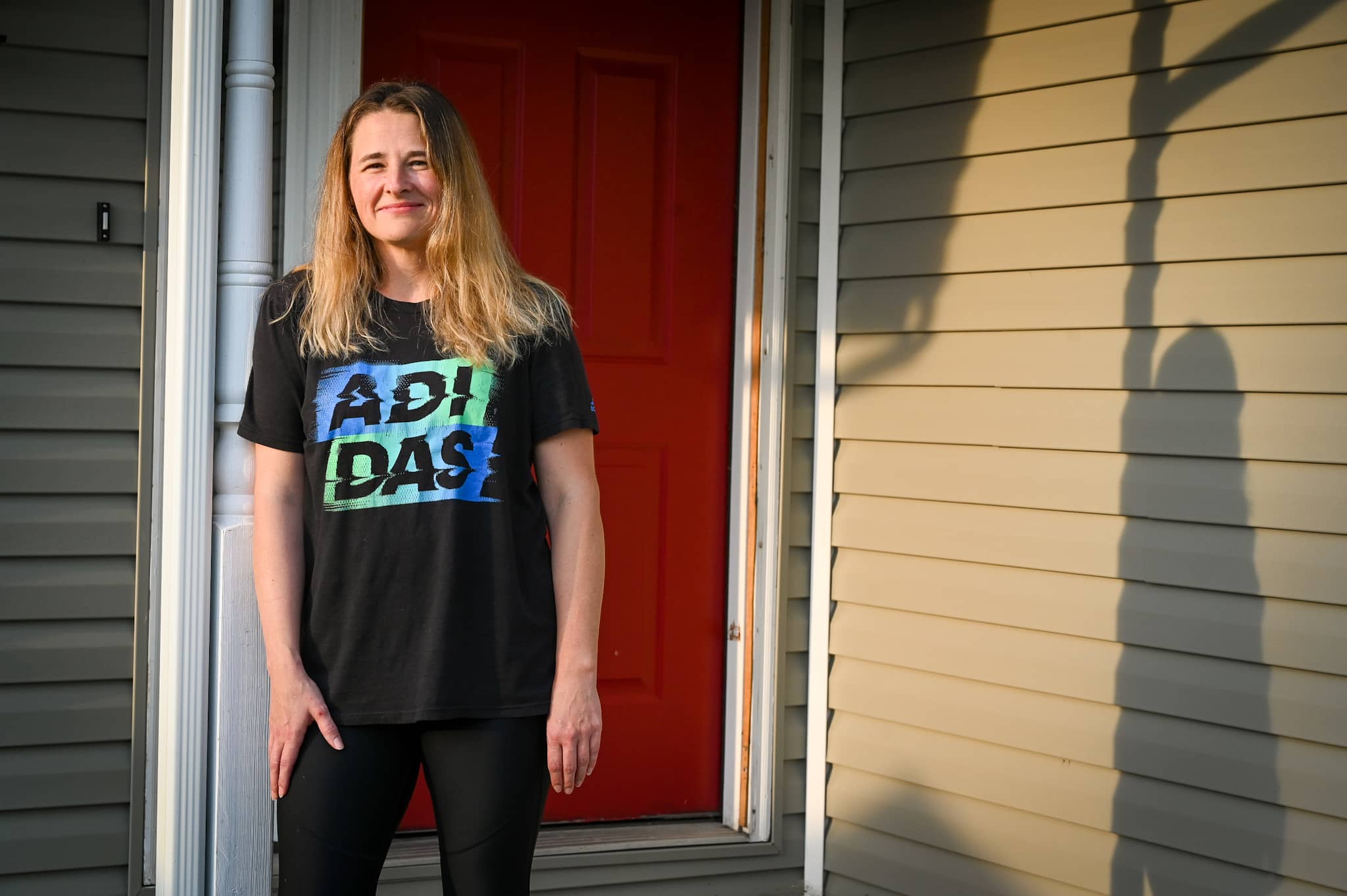 Rockford Home Prices Keep Rising. Should You Buy Now Or Wait For A Dip?
September 21, 2021- The old adage in real estate is that there are three things that matter: location, location, location.
But, in an ultra-competitive housing market that has pushed prices to all-time highs while homes sell at the fastest pace ever, a new aspect has entered buyers' mindsets: timing.
Some would-be buyers wonder whether to wait for the market to cool off to capture lower prices. Others worry the skyrocketing prices foreshadow another housing market collapse like the nation underwent roughly 15 years ago.
"I think it's in the back of everyone's mind, particularly with the last recession and how hard things took a downturn," said Conor Brown, CEO of Rockford Area Realtors. "I can understand with that being so fresh that people may think that could be looming out there."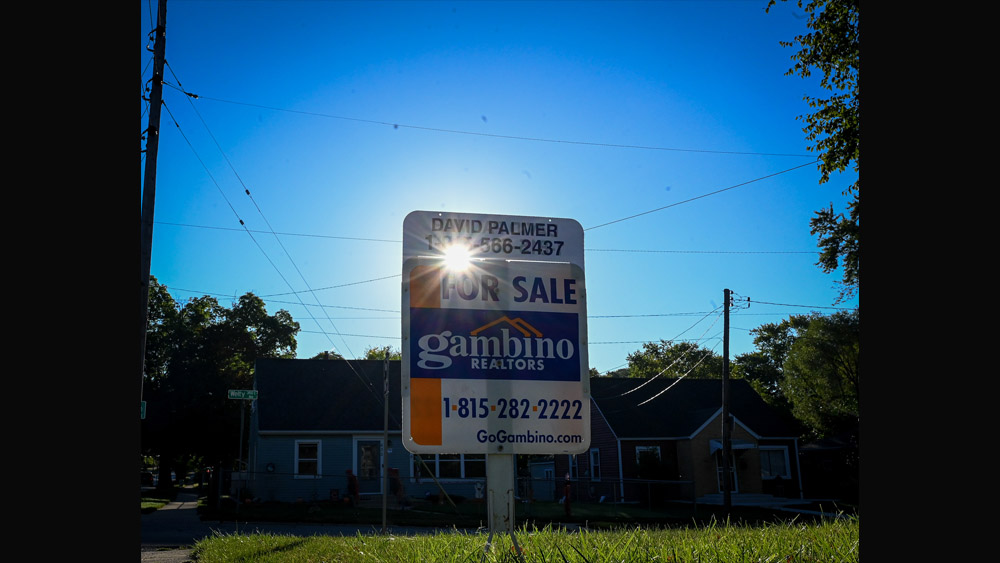 'Superheated Demand': Rockford Area Home Sale Prices Hit Another Record High
September 29, 2021 - Home sale prices in the region climbed to another record high in August as buyers continue to compete in bidding wars for a limited supply of houses.
The three-month rolling average price of a home sold in Boone, Winnebago and Ogle counties was $177,626 in August, the highest price since the stat was first collected in 1998, according to statistics released Wednesday by Rockford Area Realtors. That's $21,350 more than what homes sold for last August and nearly $1,300 more than the previous record high of $176,345 in June.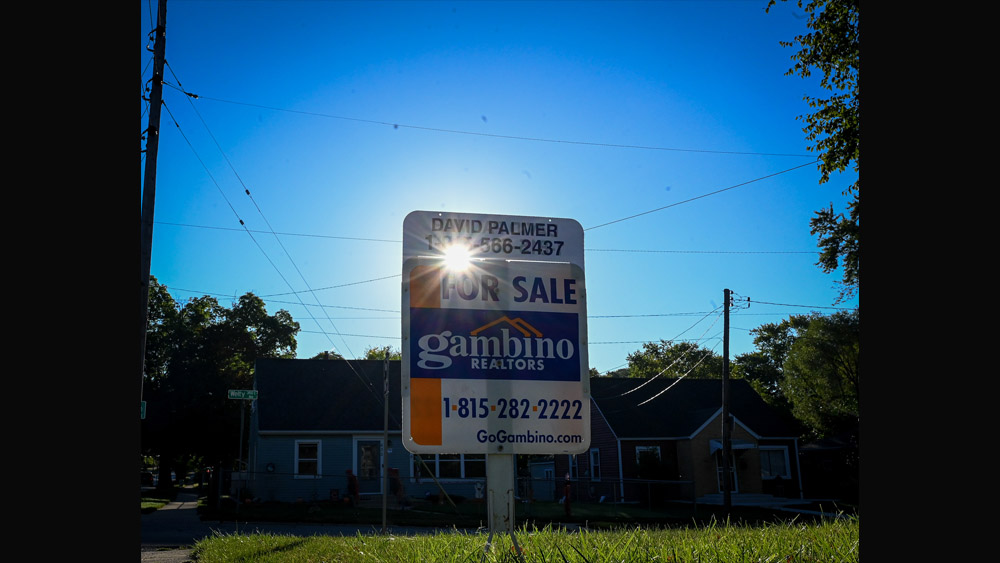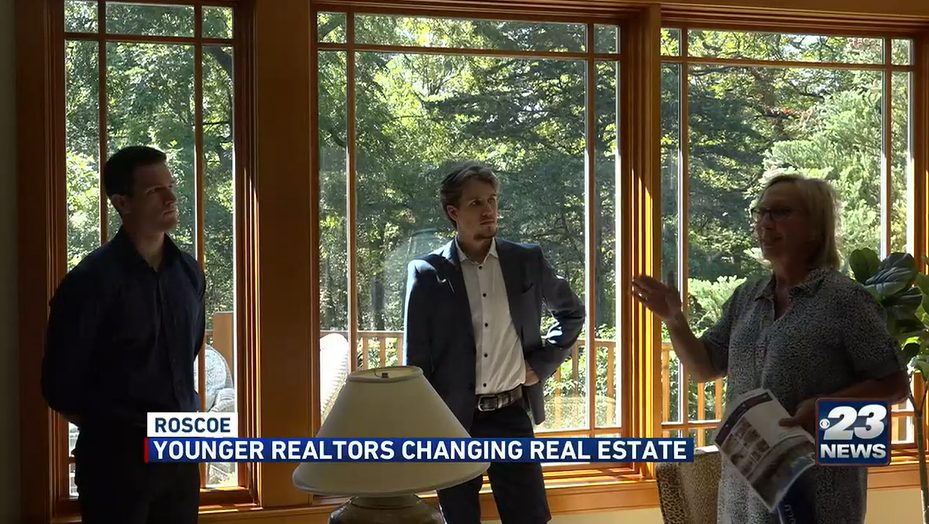 Younger generation of realtors on the rise
September 29, 2021- After a record-breaking month of home sales, Rockford's real estate market is growing in more ways than one.
"We're certainly seeing a change in the face of our membership," Rockford Area Realtors CEO Conor Brown says.
523 homes were sold in August, the highest number in more than a year. This recent surge is driving a new wave of realtors into the industry. While experts say the average age of an agent is 52-years old, that's not stopping younger people from finding success in the market.
The real estate industry has also seen a rise in the number of young homebuyers. Now there's a rise in young realtors. Ross Garnhart is a real estate agent with Berkshire Hathaway. He sold his first home at 19 years old.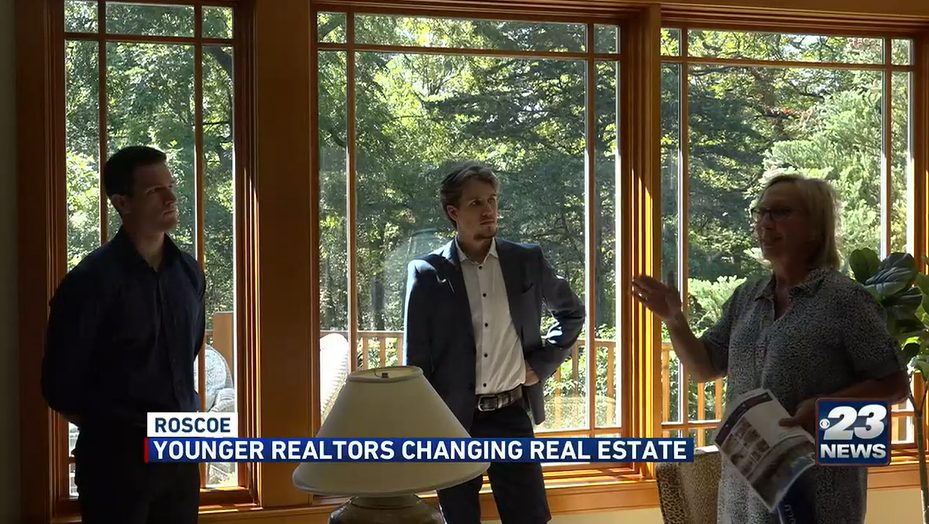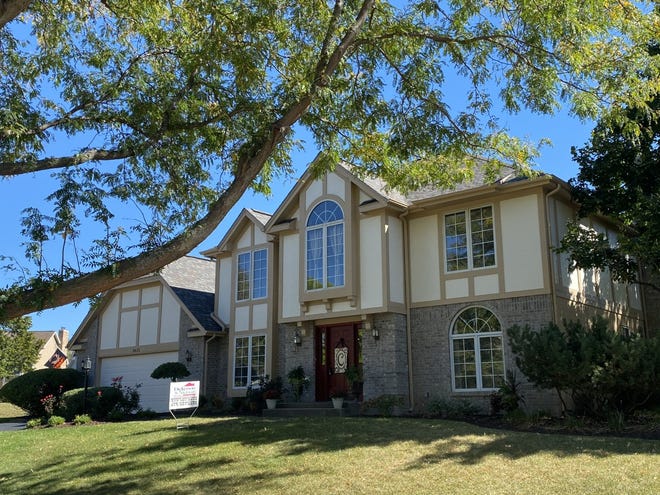 Rockford area home sales have skyrocketed to their highest average price since 1998
September 30, 2021 - Historically low inventory coupled with robust demand fueled a surge in home prices in the Rockford area in August.
The three-month rolling average sale price of a single family home in Winnebago, Boone and Ogle counties reached $177,626 last month.
The figure represents a 13.6% increase compared to August 2020 and is the highest average sale price for the three county region since the statistic was first tabulated in 1998.
The average sale price of single family homes in the region has reached record levels for three consecutive months, dating back to June.