Young Professionals Network (YPN)
Young Professionals Network
The Young Professionals Network (YPN) helps young or newly established real estate professionals excel in their careers by giving them the tools and encouragement to become involved in four core areas:
REALTOR Associations. Attend REALTOR® conferences and pursue leadership roles with their local, state, and national associations.
Real Estate Industry. Take an active role in policy discussions and advocacy issues; be informed about the latest industry news and trends.
Business Peers. Network and learn from one another by attending events, participating in online communication, and seeking out mentoring opportunities.
Community. Be exceptional members of their community by demonstrating a high level of REALTOR® professionalism and volunteering for causes they feel passionate about. Be innovative in developing community projects that engage the REALTOR community and that will bring recognition to the real estate industry.
Like us on Facebook!
2021 YPN Council Members
Melissa McDonald (Chair )
Christiana Barajas
Austen Black
Jennifer Harris-Williams
Sarah Herschlag
Brandon Johnson
Noah Meyer
Lindsay Moore
Brittany Schultz
Jordan Schwartz
Mike Scalise
Justin Smith
Bailey Wiltfang
Upcoming YPN Events
May: Celebrity Bartender (Details Coming Soon)
July: Water Battle (Details Coming Soon)
October: Boo Bash (Details Coming Soon)
YPN Key Member Benefits
Exclusive invitations to YPN events. YPN events are a fun way for members to meet other real estate professionals from around the country, build a referral network, and learn about new and free resources from the NATIONAL ASSOCIATION OF REALTORS®.
Stay abreast of industry happenings. Through a lively blog, an information-packed Web site, and networking events, members stay in the loop on hot issues facing the real estate industry. YPN also has special educational sessions at REALTOR® conferences that address strategies for success in real estate.
Have your own sounding board. Young professionals have unique challenges in real estate—and they also face challenges shared by all practitioners. By belonging to a network of peers who face similar issues, they can bounce ideas off of one another and provide support to each other.
Get involved. Many people who are new to the industry want to get involved with their local, state, or national association of REALTORS®, but they either don't know how to go about it or they find it too intimidating. YPN encourages them to explore leadership opportunities across the board.
All newly established REALTORS® are encouraged to be involved with the Rockford YPN. Please contact us to be added to the YPN communications email list.
YPN 'Rock the Block' Project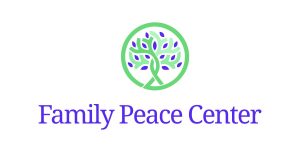 Each year, YPN focuses their effort on one organization or area of town for an outreach project. The network is heavily involved with donating time and resources to the community as part of the 'Rock the Block' community project.
In 2019 and 2020 the council selected the Family Peace Center, which is a Rockford initiative, as a community project. The goal of the Peace Center is to work with public and private agencies to provide services to survivors of domestic and sexual violence in one location to reduce the number of times victims tell their stories, the number of places victims must go for help, and to increase access to services and support for victims and their children. YPN has become very engaged in watching the project grow from an idea to a brick and mortar building.